We were delighted to be able to hold our first Bubble Rush of the year in Hemel Hempstead with The Hospice of St Francis on Sunday 15 May in Gadebridge Park.
This bubble-tastic event has taken place for many years and from parents and children through to nans and grandads, everyone has been welcomed! It has been a great way to get the generations together to make memories.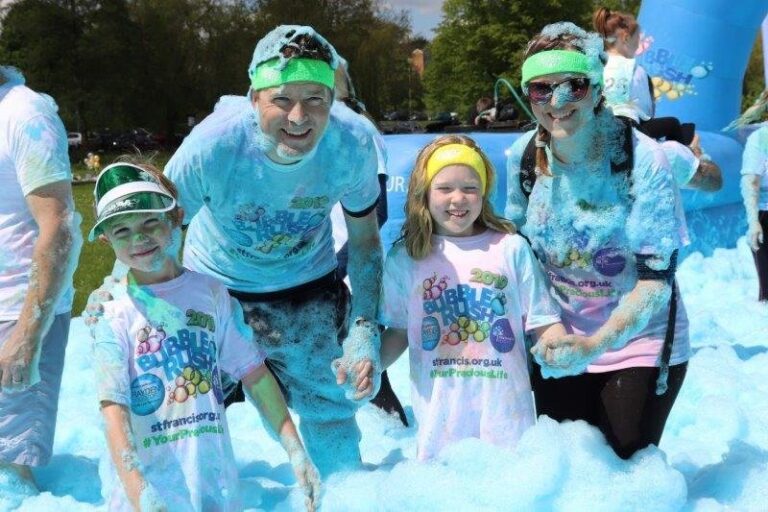 This year, The Hospice of St Francis saw an amazing 2000 bubblers running through the colourful sea of foam, with lots of smiles and memories being made.
The event has raised an incredi-bubble £46,000 for the charity which can fund nine days of care for all the patients in the Inpatient Unit, ensuring that each moment is precious when time is short. 
Claire Jones, Events Manager at The Hospice of St Francis said; "It felt so good to be able to bring the bubbles back to Gadebridge Park! We had so much fun and after a two year break due to the pandemic, it felt extra special watching local families and friends having so much fun together."
 We would like to say a huge thank you to everyone who attended the event and we hope to see you next time Hemel Hempstead Bubblers!