The next Bubble Rush takes place at Betteshanger Park, Deal on Sunday 12 May 2024
The UK's foamiest fun run through coloured bubbles!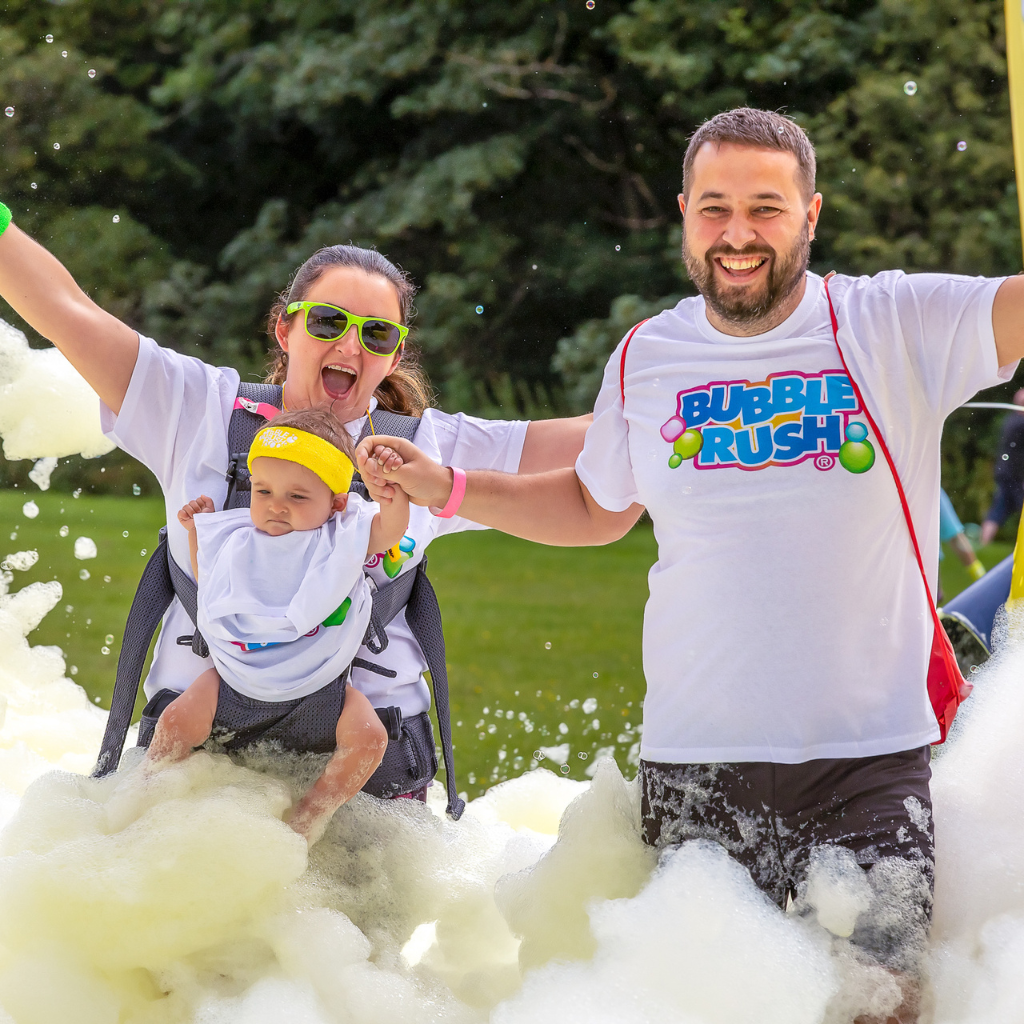 Everyone's welcome at Bubble Rush – there's no minimum or maximum age limit!

Tots and teens, grown-ups and grandparents can all enjoy the pushchair and wheelchair-friendly course together.
Walk, run, toddle or dance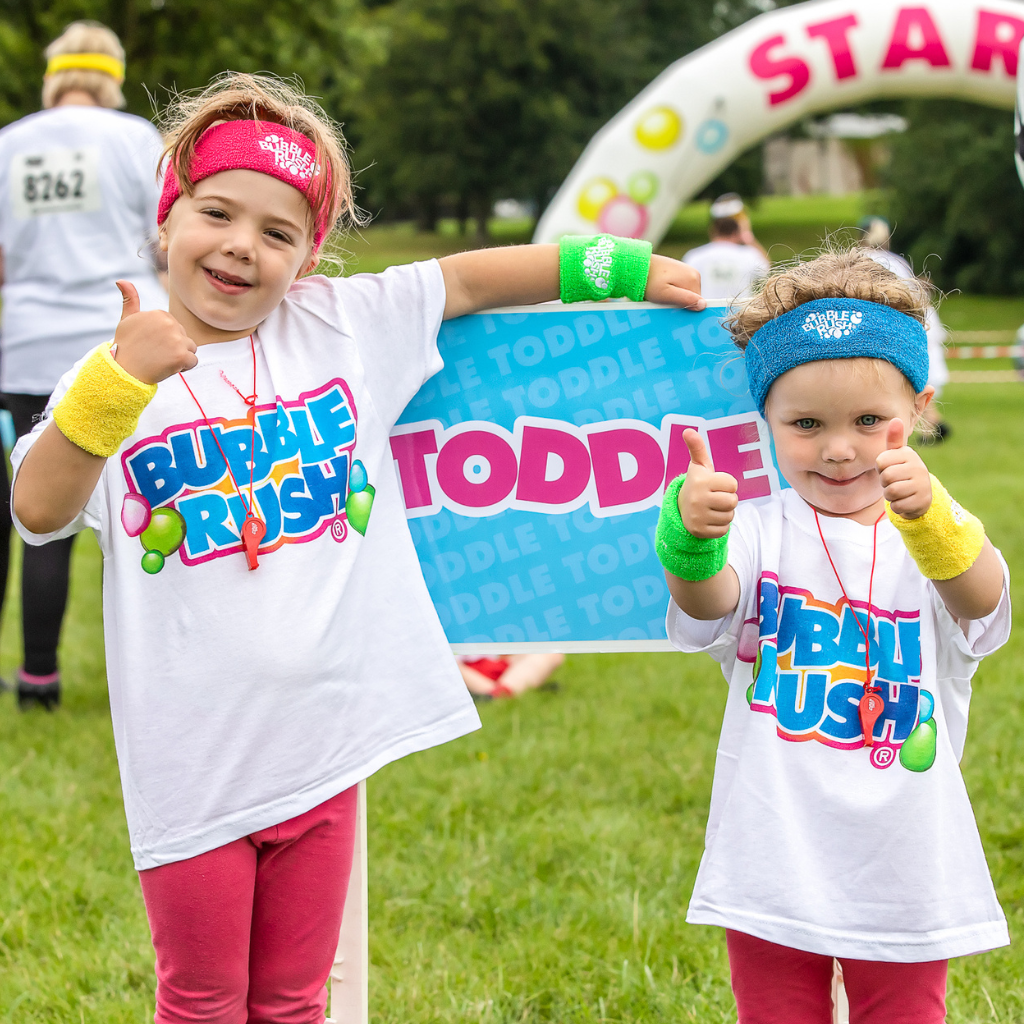 It's not a race! Bubble Rush events are not timed, so you're not racing against anyone.
However you choose to take on the bubbles the most important thing is that you finish with a smile on your face!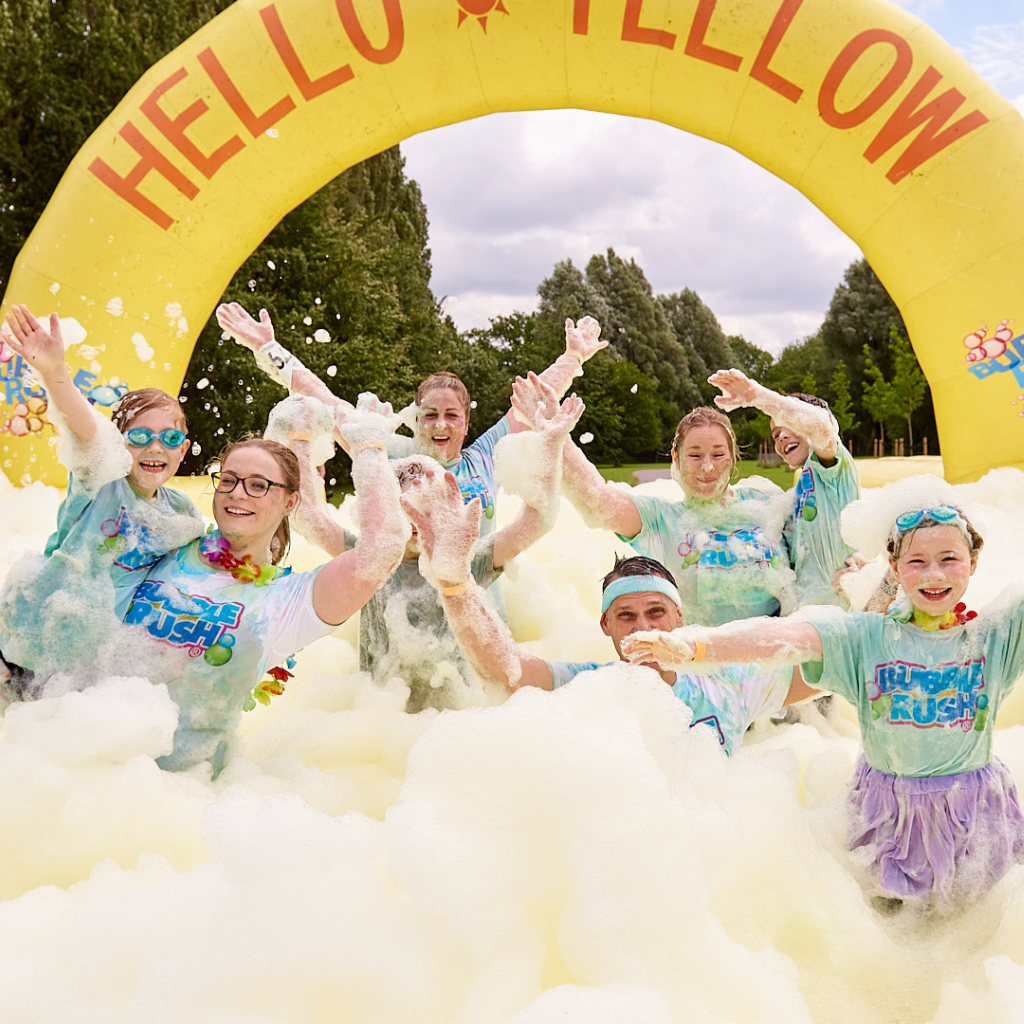 At Bubble Rush you start in a sea of foam and around the course you'll encounter 4 bubble stations filled with masses of colourful bubbles!
Plus, it's a 2-lap course, so you go through each bubble station twice!
Bubble Rush has worked with over 60 UK charities to deliver more than 140 Bubble Rush events. 
Since the first Bubble Rush events took place in 2015 over £1.5 million has been raised every year for our charity partners.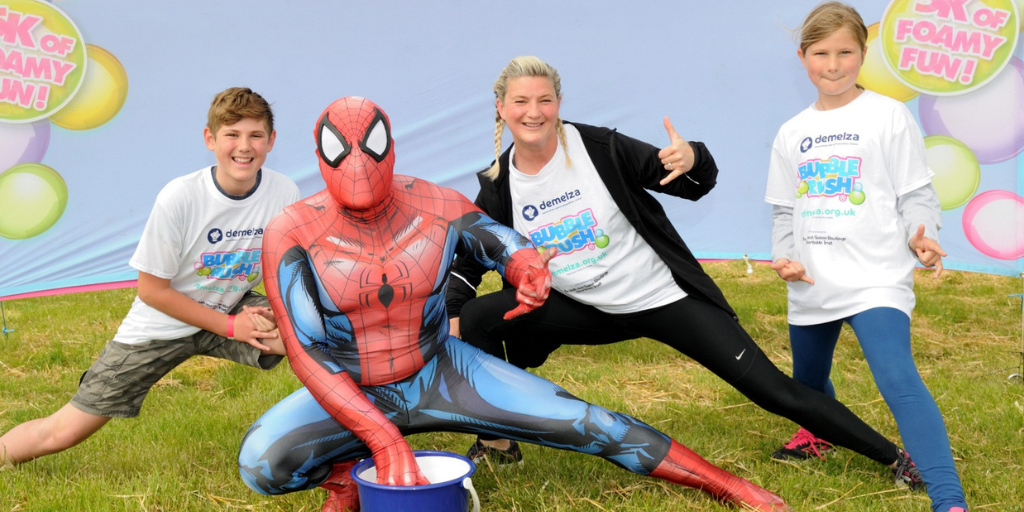 What Others Are Saying...
For frequently asked questions about Bubble Rush events