Walsall, this is going to be bursting with bubble fun!
Walsall Arboretum, Broadway North, Walsall, WS1 2QB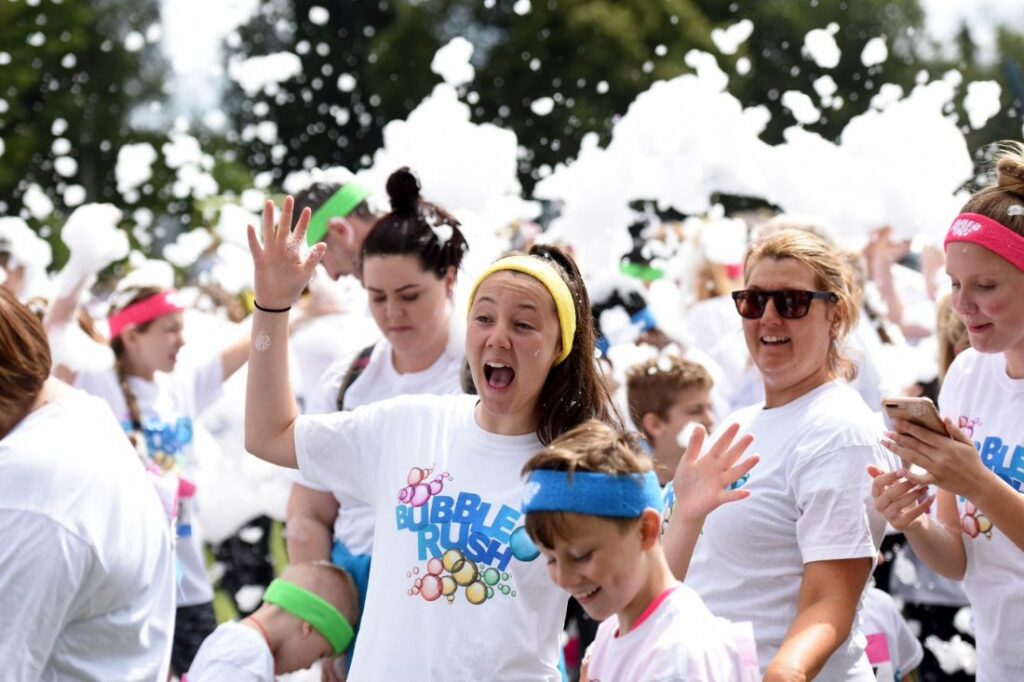 So many reasons to get involved in Walsall's Bubble Rush!
You'll be supporting a great, local charity
Acorns Children's Hospice provides care for babies, children, and young people, who have life-limiting or life-threatening conditions. They offer a network of specialist palliative nursing care and support for local families.
Caring for a child with complex medical needs can place unimaginable demands on a family, both physically and emotionally. When time is short every moment is precious which is why, as well as providing specialist care, Acorns help families to make lasting memories.
Quite simply, they are there to support families on their journeys, in any way they can. Acorn's package of care is tailored for each individual child to meet their medical, emotional, cultural, religious and spiritual needs.
In the past year, Acorns have supported over 704 children and more than 940 families across the West Midlands, including those who have been bereaved.
By signing up to the Bubble Rush you are helping Acorns to continue to support children across the West Midlands.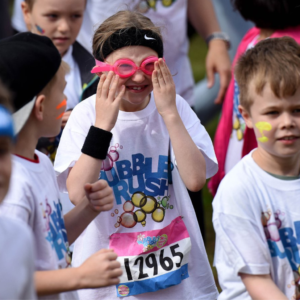 A colourful keepsake to remind you of all the great fun you had! How colourful will your t-shirt get?!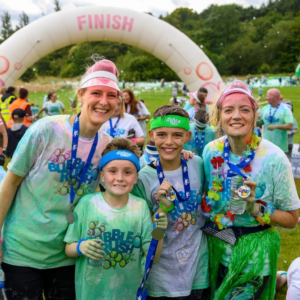 You'll be awarded with a Bubble Rush medal at the end of the course as a thank you for all of the money you've raised for Acorns Children's Hospice.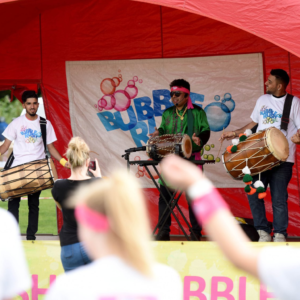 Event Village entertainment
There will be entertainment and refreshments available at the Event Village to enjoy pre and post fun run!
How to get to Bubble Rush Walsall
Address: Walsall Arboretum, Broadway North, Walsall, WS1 2QB
What3Words: ///pill.metro.sung
Parking: Parking available at the Arboretum car park