Oxford, ready for the bubbles?!
Cokethorpe School, Witney, Oxfordshire OX29 7PU
Sunday 17th September 2023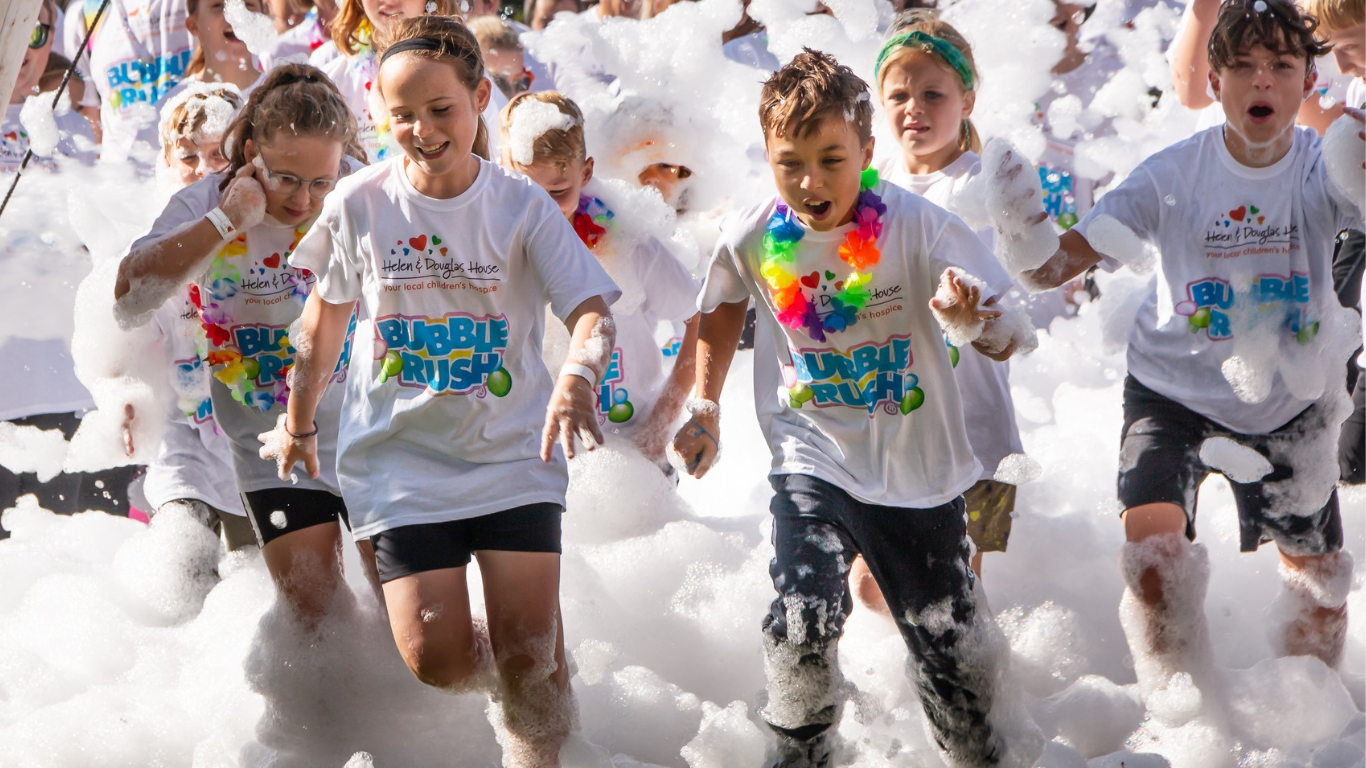 [sales_countdown_timer id="1685627671177"]
So many reasons to get involved in Oxfordshire's Bubble Rush!
You'll also be supporting an essential, local charity
Helen & Douglas House helps local families cope with the challenges of looking after a terminally ill baby or child who will die prematurely.
Helen & Douglas House is a home-from-home for local terminally ill children and their families. They provide round-the-clock care in a warm, caring environment. They are a comforting cocoon filled with laughter, a peaceful place where families can create happy memories in their last days, weeks, months or years together.
Based in Oxford, they support families from across the Thames Valley. Helen & Douglas House care for terminally ill children at the hospice and at home.
By signing up to the Bubble Rush you are helping Helen & Douglas House to continue to provide their home-from-home care for children and their families across Oxfordshire and the surrounding counties.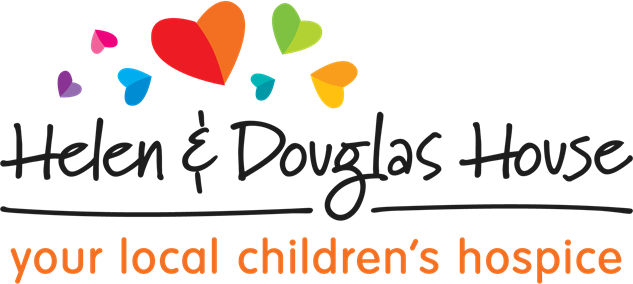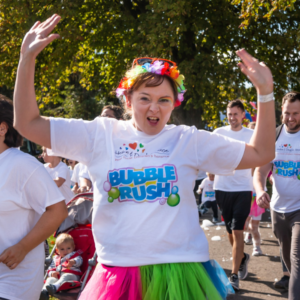 A Bubble Rush t-shirt that will be multi-coloured by the time you've finished the course! How colourful will your t-shirt be?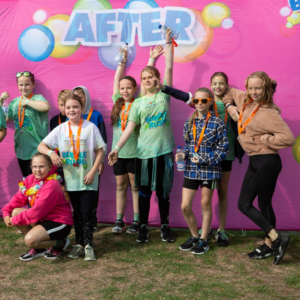 You'll be awarded with medal for completing the course and to thank you for all the money you've raised for Helen & Douglas House.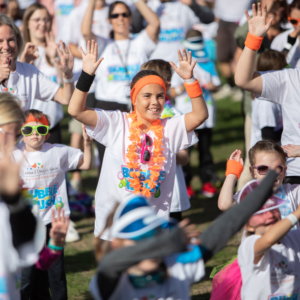 Event Village entertainment
Expect music and entertainment in the Event Village. There will be zorbing, face painting and a selfie zone! 
How to get to Oxford's Bubble Rush
Address: Cokethorpe School, Witney, Oxfordshire OX29 7PU
What3Words: ///chairs.mental.moth
Parking: Parking available on site right next to the Event Village