Ready for an incredi-bubble time, Eltham?
Avery Hill Park, Eltham, SE9 2PQ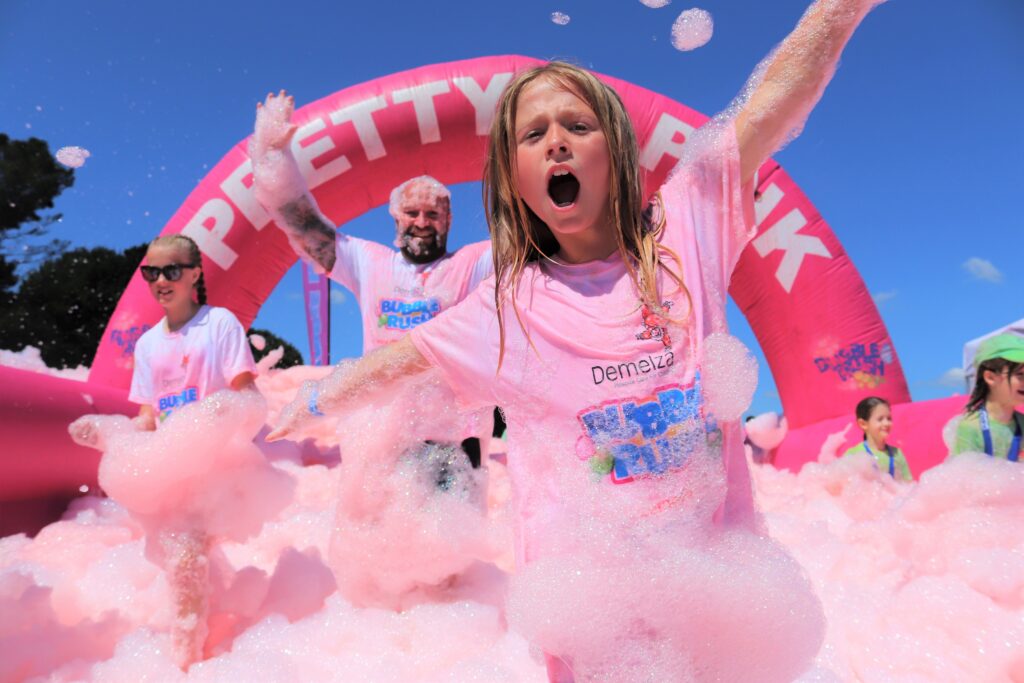 [sales_countdown_timer id="1685627506755"]
So many reasons to take part in Bubble Rush Eltham!
You'll be supporting a great, local charity
This year, the Bubble Rush in Maidstone is being hosted by Demelza Hospice Care for Children. The charity believes that every child and young person who has a serious or terminal condition should receive the care and attention they need to live the most fulfilling life they can, and that families have the opportunity to build memories, for however long they have.
The money you fundraise through participating in Bubble Rush Maidstone will help Demelza continue to provide their essential service to so many families across Kent, South East London and East Sussex.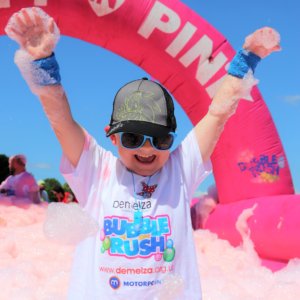 How colourful can you get your Bubble Rush t-shirt? Wear it around the course and watch how it changes colour!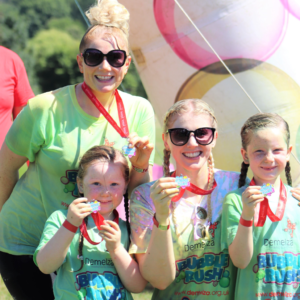 A colourful Bubble Rush medal to celebrate your brilliant achievement – completing the Bubble Rush course and raising money for Demelza too!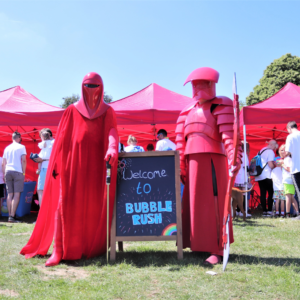 Event Village entertainment
Get ready for your run with our entertaining warm up and reward yourself with some after-race food and refreshments.
How to get to Bubble Rush Eltham
Address: Avery Hill Park, Eltham, SE9 2PQ
What3Words: ///mops.dark.clever
Parking: No official parking. Please use public transport. 
Buses: No.132, No.162, No.286, No.B13, No.B15
Trains: New Eltham and Falconwood (approx. 15 min walk)